Tour du Mont Blanc Self Guided 7-day Ultra Rush Itinerary TMB-7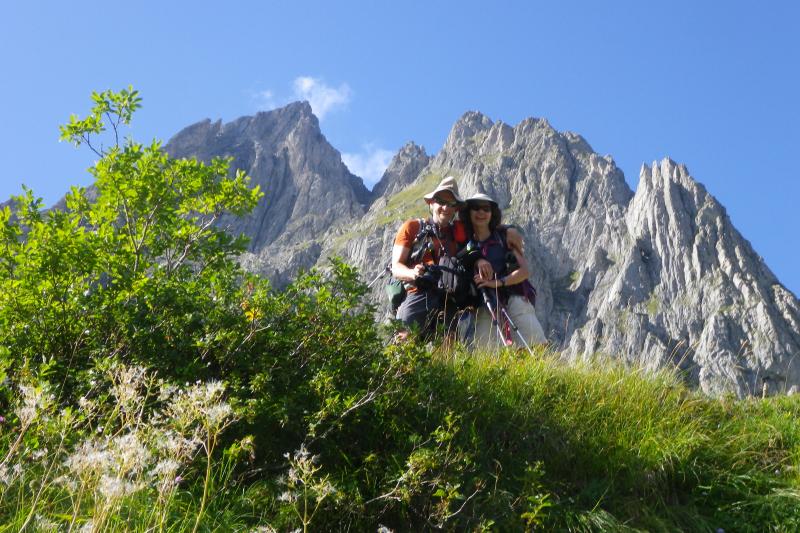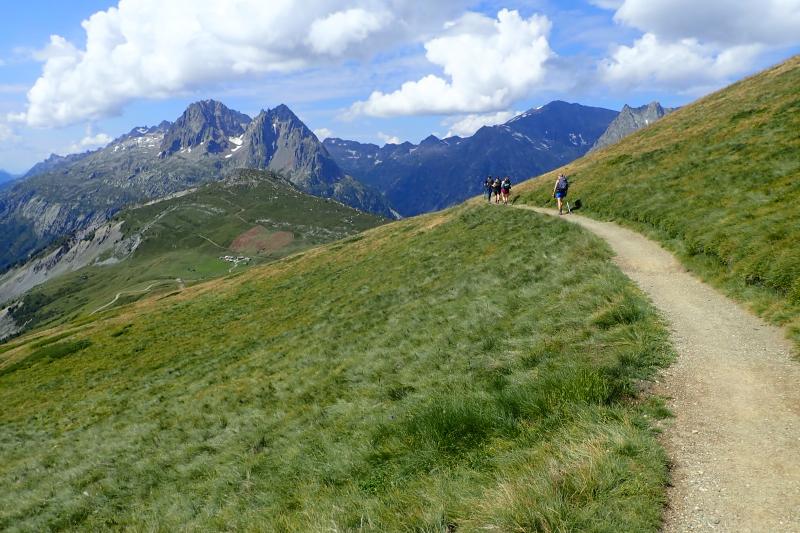 Highlights
GO

take in the food and culture in three different countries: France, Switzerland, and Italy

GO

enjoy breathtaking views and high passes while circling the highest mountain in the Alps, Mont Blanc

GO

enjoy more comfortable accommodation than what is available on most multi-day hiking tours in the Alps
The Tour du Mont Blanc, or TMB Trek as it is also called, is the most famous hut-to-hut hiking tour in the Alps, and for good reason. This 7-day self guided Tour du Mont Blanc hike loops around the highest mountain in the Alps, Mont Blanc, which towers over the surrounding landscape at 4,808 meters above sea level. In addition to traveling through some of the most spectacular terrain in the Alps, a full rotation on the Tour du Mont Blanc brings you through France, Switzerland, and Italy. ​

This itinerary takes advantages of all possible transportation options along the way in order to enable hikers to reduce the time spent on the trail (normally 10 or 11 days), and does not fully complete the circuit (the section between Le Flegere and Le Brevent is omitted). This itinerary is very challenging.


We love the Tour du Mont Blanc, but it is not for everybody. This is a very demanding hike with a lot of elevation gain over high passes. There is also an exposed section of ladders that is not everybody's cup of tea. Thanks to its popularity, the Tour du Mont Blanc is becoming increasingly crowded and expensive. We do encourage you to take a look at our other Trekking Tours before deciding for the TMB.​

Although this tour is feasible from mid-June to mid-September, it is likely to encounter problematic snowfields in late-June, and snowstorms in early September.

Tour du Mont Blanc – 2023 Booking Update
Updated March 23, 2023

We are successfully booking itineraries for the Tour du Mont Blanc. Although the accommodations are filling up earlier than normal this year, we are still booking great itineraries. Despite popular belief, the Tour du Mont Blanc has the most availability in August.

Due to the tight booking situation this year, we recommend you book as soon as you are ready.

We can book the best itineraries for customers who provide us with a flexible date range (the bigger the better). If private rooms are a priority for you, then the date range should be 4 or more weeks, or you should be open to some creative solutions, such as using transport to get to an accommodation at the end of a day.

Note: June and July are very full, especially if you want private rooms. Itineraries in the first two weeks of July will almost definitely require using transport on an evening or two to reach your accommodation. Currently August has the most availability on the route.

The Tour du Mont Blanc has gained in popularity over the years, and thanks to social media and blogs, this trek claims a spot at the top of many bucket lists. We encourage you to keep in mind that the most marketed tour isn't necessarily the best tour. There are about 800 mountain huts in the Alps and countless other tours that are incredible and have yet to be discovered by the masses. We offer several other tours that have more availability and that are great alternatives to the Tour du Mont Blanc:

Bernese Oberland Traverse – this is especially ideal if you want private rooms and look forward to traveling through villages and having grocery stores along the way.

Tour du Mont Blanc Alternative – this tour has a similar character to the Tour du Mont Blanc, in that it circuits around a massif and across borders (Switzerland and Italy). It is; however, much more remote than the Tour du Mont Blanc and is more suitable for experienced hikers. The accommodation on this route is mostly in dormitories in rustic but charming huts.
Length        7 days
Season        July and August

Airport       Geneva, Switzerland alternately, Zurich or Milan
Physical Condition

Technical Difficulty
Read more about difficulty ratings
Responsible Travel Score:
11/15 Responsible Traveler
(detailed summary available in Tour Documents)
Only 20% payment due at the time of booking!