Winter in the Alps - Planning Tips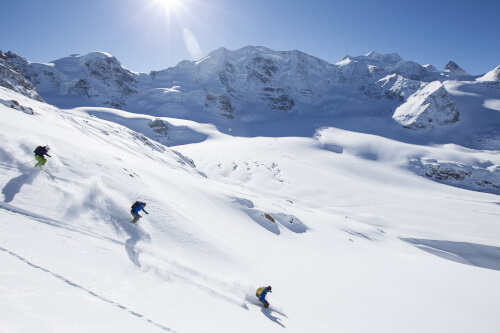 Winter in the Alps is a magical time. In fact, it is so magical that the Alps welcome more visitors in winter than in summer. Despite the high volume of visitors, planning a winter vacation in the Alps, particularly an affordable one, remains a daunting task. We hope this page helps.
Many hotels (up to 80% in the most popular winter destinations) require a 7-night minimum stay, with check-in and check-out happening on Saturday, also known as "turnover day"
Groomed "winter hiking" trails, as well as multi-kilometer-long sledding runs that are accessible by lift, make winter an extremely family-friendly time of year to visit the Alps
Although most backcountry huts are closed for the winter, many leave a room open and available for use. Most winter rooms have cooking and toilet facilities, as well as bedding. Overnight costs are often as low as 5€
Before hitting the Alps anytime of year, it is essential that you check your insurance policies and ensure that you are covered in case of illness or accident. Find out more about travel insurance
If you want to skip public transportation and use private transfers, try to gather a group of 6 or more in order to split the transportation costs
Consider staying in a central location (away from the slopes) that has public transportation access to many different ski areas
We love Switzerland, but if you are on a budget, avoid it. Austria and Italy are your best bets
You will have the best selection of accommodation choices if you plan your vacation from Saturday to Saturday
Many campgrounds near ski areas remain open in the winter. Some offer small apartments or rooms you can rent that are very affordable
If you have backcountry experience, consider staying in a mountain hut instead of a hotel
We recommend www.bergfex.com for conditions, weather, and other ski resort information
The ski slope ratings in Europe are different than in the Americas. Check out this post we found on Ski Piste Ratings. If the link doesn't work anymore, please let us know
When purchasing your ski pass, you may pay an extra deposit that you can recover if you return your pass at the end of the day/trip
Life is a party, especially on the slopes, so don't be surprised by the party atmosphere. And if you love to party, Apres Ski in Austria is an absolute must
There are some ski resorts where you can ski from country to country, like the Matterhorn area (the Italian side is much less expensive) and Ischgl
If you are looking for convenience, we like Garmisch, Cortina d'Ampezzo, and the ski resorts in and around Landeck, Austria
Innsbruck is the airport that is most convenient to a multitude of skiing areas
Snowshoeing is a great way to ditch the crowds that are concentrated at the ski areas

Most winter destinations have designated snowshoe routes. Information regarding these routes is usually readily available at the tourist information office

Snowshoeing is not as popular in the Alps as it is in other mountain ranges, such as the Rocky Mountains, primarily because of the steeper terrain. AT skis are generally preferred for winter summits over snowshoes
Don't miss the sledding! In the Alps, sledding means steering the sled down forest roads, sometimes for multiple kilometers, that are groomed for sledding. Almost all ski areas have designated sledding runs that can be accessed by a lift. For a less crowded, and less expensive experience, walk to one of the many quaint mountain huts to enjoy a warm apple strudel, and sled on the groomed run back down to your car. Keep in mind that not all sledding is kid-friendly.
Many winter recreation areas have winter hiking trails that are groomed, and therefore no skis or snowshoes are required. This is a great activity with kids! Information is available at the local tourist information offices.
Many locations have trains and gondolas that are suitable for non-skiers to get up higher in the mountains. Tickets are often less expensive for passengers without winter sports gear. Some great areas for this are Chamonix, Interlaken, and Garmisch.
Our Sledding Video (not family-friendly)
A more family-friendly sledding video
The extensive mountain hut network means that you get to enjoy the winter wonderland by day, and prepared meals followed by a warm bed by night, without ever returning to civilization
Each country does its own avalanche report, but the Mammut Safety App compiles all the information into one place
Due to the steeper terrain in the Alps, we recommend AT skis and a solid descent technique for backcountry skiing
Enough mountain huts remain open for the winter to use as great base camps, or stopping points on a hut to hut tour
Although most backcountry huts are closed for the winter, many leave a room open and available for use. Most winter rooms have cooking and toilet facilities, as well as bedding. Overnight costs are often as low as 5€