Alta Via 1 Self Guided 13-day Relaxed AV1-13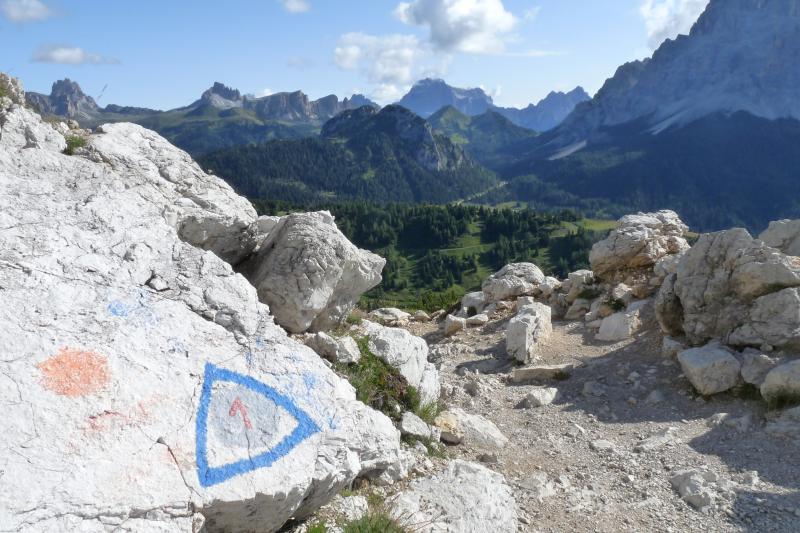 Highlights
GO

hike hut to hut across the Italian Dolomites, which are cherished for their unique beauty and war history

GO

back in time and immerse yourself in World War I history

GO

take alternate routings to enjoy comfortable trails that avoid exposure that is typical on trails throughout the Dolomites and the Alps
The Alta Via 1 trek is Italy's highlight long-distance hiking trail and leads awe-struck hikers through the Dolomites from north to south. This route is famous, and for very good reason. Along the way are a multitude of comfortable mountain huts. What makes this tour truly stand out is the World War I history, as it passes by former battlefields, fortification remnants, and other clues that this serene environment was not always so peaceful. We recommend doing some reading on World War I history in the Dolomites before the tour, to make it that much more interesting.

Spreading the Alta Via 1 out over 13 days makes each day on the trek easier, and allows plenty of time to enjoy this majestic place.


​There are multiple variations to the Alta Via 1, and we have chosen primarily routes that are comfortable for most hikers, meaning minimum exposure. A

via ferrata

lies at the very end of the Alta Via I, but our route exits beforehand. If you are interested in the

via ferrata

, please reach out to us and let us know, so we can plan your tour accordingly.

Alta Via 1 – 2023 Booking Update
Updated February 10, 2023

We are successfully booking itineraries for the 10-day Alta Via 1 itinerary. Due to extremely limited availability, this 13-day itinerary would only be possible with an extremely flexible date range (1 month or more). We encourage you to check out our 12-day Best of the Dolomites Trek as an alternative with more availability. In many ways, we think it's even better than the Alta Via 1.
Length        13 days
Season        July through early-September

Airport       Airport: Venice, Italy
Physical Condition
Technical Difficulty
Read more about difficulty ratings
Responsible Travel Score:
12/15 Responsible Travel Leader
(detailed summary available in Tour Documents)
Only 20% payment due at the time of booking!